Regular price
Sale price
$80.00 USD
Unit price
per
Sale
Sold out
The Gloss Shop Hydrophobe Express Coating is the fastest way to add protection to the exterior of your vehicle. This ready to use (RTU) SiO2 based sealant leaves a high gloss, slick, and hydrophobic coating in just seconds. Use Hydrophobe Express Coating on paint, glass, trim, and even wheels to protect from the elements up to three months.  Can be used to boost any existing paint coating or Last Step Product (LSP).  
Simply maintain Hydrophobe Express Coating with a quality pH neutral shampoo such as Ultra Body Wash for maximum durability.  
Color: Opaque, no added color

Scent: Neutral, no added scent

Directions for use:

1. Shake well
2. Thoroughly wash vehicle with a quality shampoo removing dirt, bugs, tar, and other contaminants.
3. After rinsing shampoo residue, apply Hydrophobe Express Coating to a wet surface one section at a time
4. Immediately rinse Hydrophobe well using high water pressure.
5. Do not allow product to dry on surface before rinsing.
6. Avoid use in direct sunlight or on hot surfaces.
* Pro Tip: To achieve maximum results, use a clay bar first to smooth out the paint from fallout, bugs, or any other surface contamination not removed during the wash step.
Share
View full details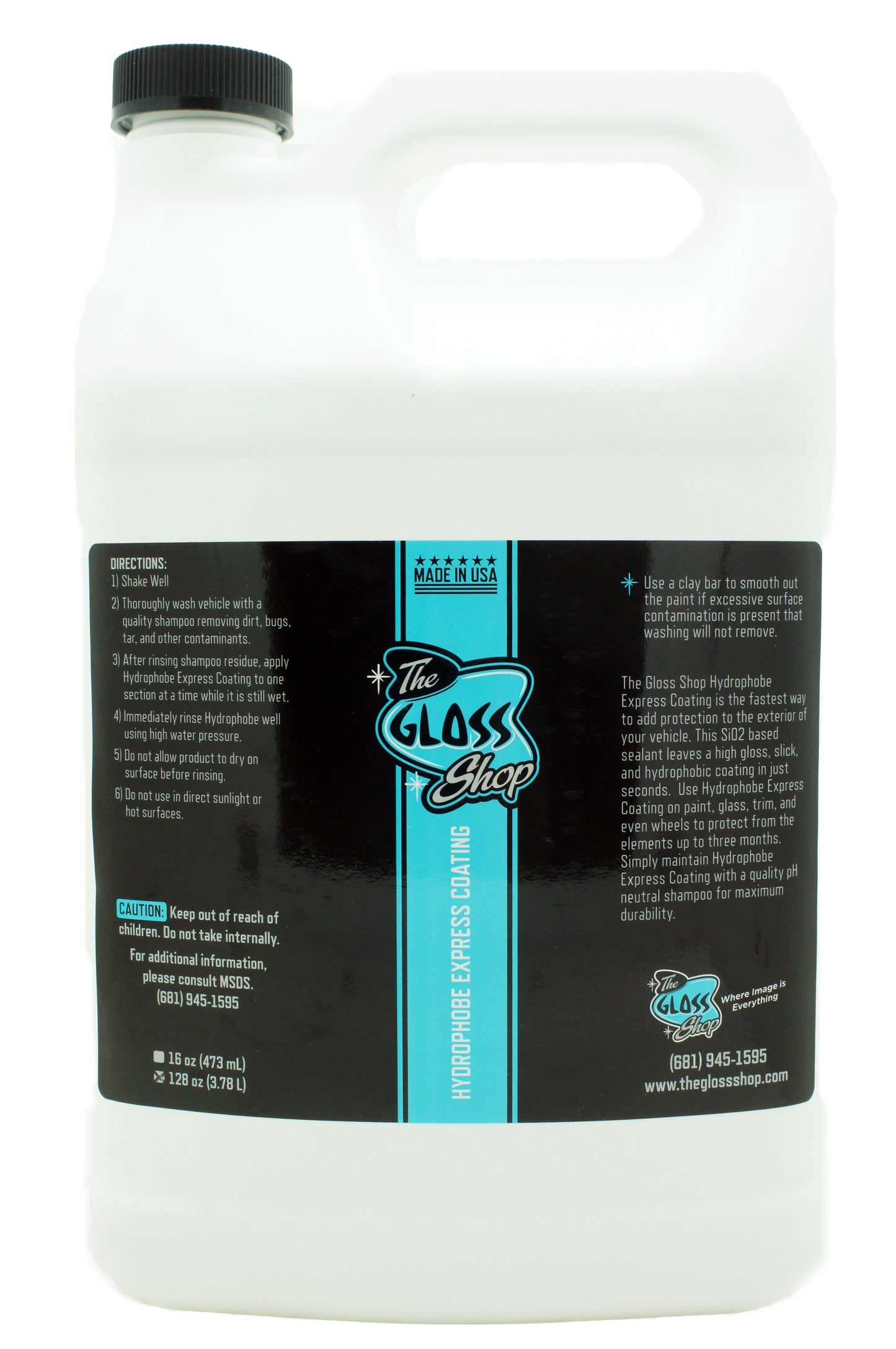 Absolutely amazing product
I use this Hydrophobe Express Coating spray on my 2017 Dodge Charger Daytona 392. It makes the Go Mango color just POP. Water beads up and falls right off. And it lasts forever. I was very skeptical at first, because it seems too easy to use. Spray on and rinse off. I thought "yeah right!!". But you will be amazing by this product. It works great!!!