Regular price
$14.00 USD
Sale price
$12.00 USD
Unit price
per
Sale
Sold out
The Gloss Shop Clarify Shampoo was developed to reset your coating and restore the hydrophobic properties during the wash process.  Clarify safely cuts through bugs, tar, road grime, and any other surface contamination without degrading your existing coating.  This shampoo is biodegradable making it safe for the environment, highly concentrated, and very slick.  Can be used in foam guns and foam cannons.
Color: Clear
Fragrance: None
Directions:
1. Rinse vehicle to remove loose debris and heavy grime.
2. Add 1 ounce Clarify Shampoo to 3-4 gallons of water.  Mix solution with mitt or strong blast of water to activate suds.
3. Working out of direct sunlight and on a cool surface, wash and rinse one section at a time.  Work from the top down, rinse mitt often to avoid cross contamination.  Do not allow product to dry on surface.
4. After final rinse to remove all shampoo residue, dry vehicle with a high quality drying towel starting with glass to reduce water spots.
*Pro Tip:  To make a stripping wash to breakdown old wax, paint sealants, silicones, etc., add 1 ounce per gallon of water in a bucket or 2-4 ounces in a foam cannon and agitate with a wash mitt. 
Share
View full details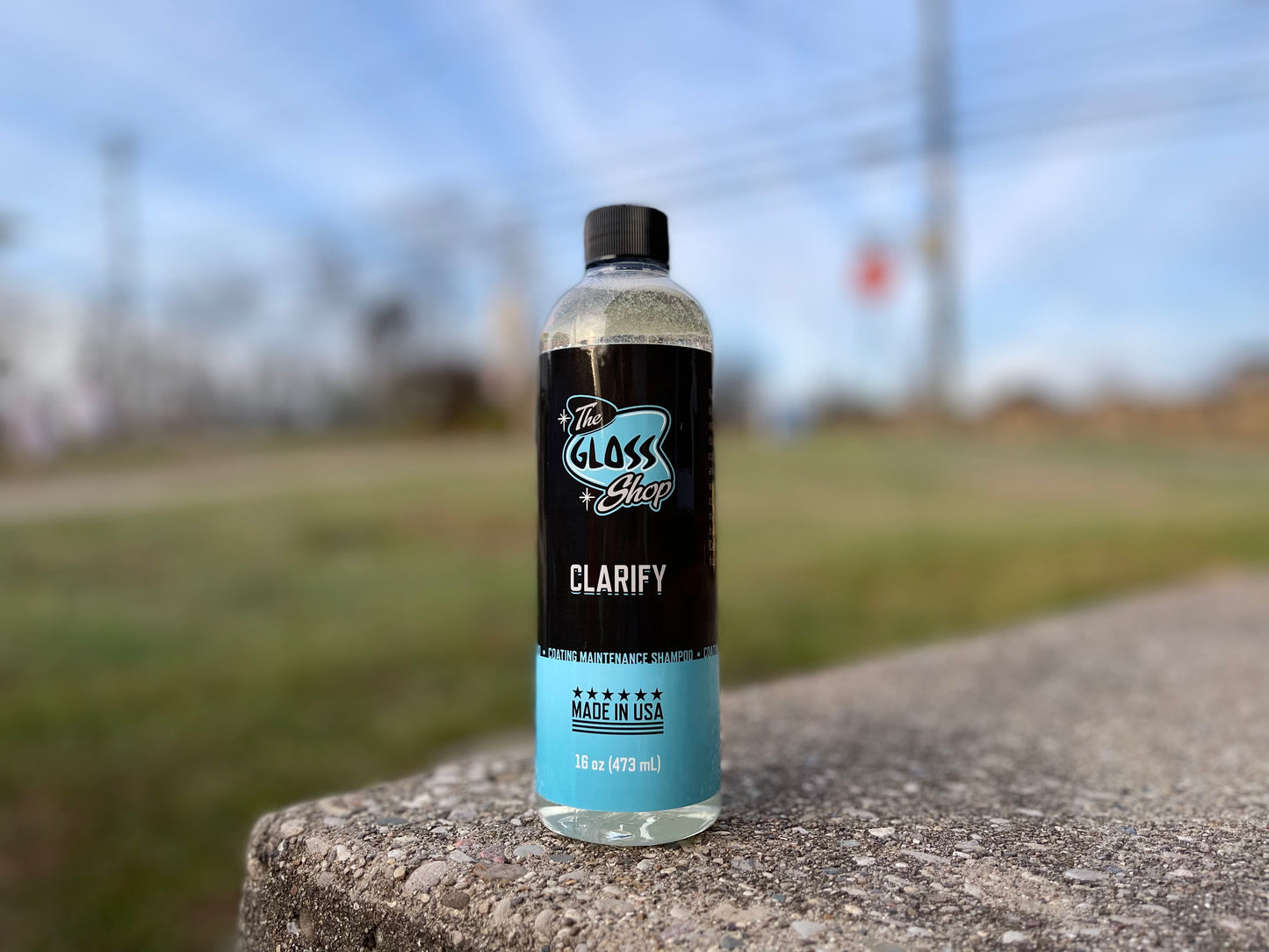 A must have in a professional detail arsenal.
Great product! This is a MUST for any professional detailer. It revitalizes hydrophobics of ceramic coatings. Incredibly slick, lubricious. Great cleaning power! I have a gallon. Will be ordering more gallons shortly.